The client requested a logo that incorporated a blue palette that was similar to the stone known as "bluestone".  In the end, the clients wanted to go with a simple & modern look with typographical logo. An earthy color palette was then chosen for the brand.
The clients requested a clean and simple Wordpress website design. At first, I created simple wireframes in Adobe XD and then transferred those ideas into Wordpress. Using CSS, I was able to create a responsive design. This project was a great way to find a solution to translating a brand into a functioning and responsive Wordpress website.
​​​​​​​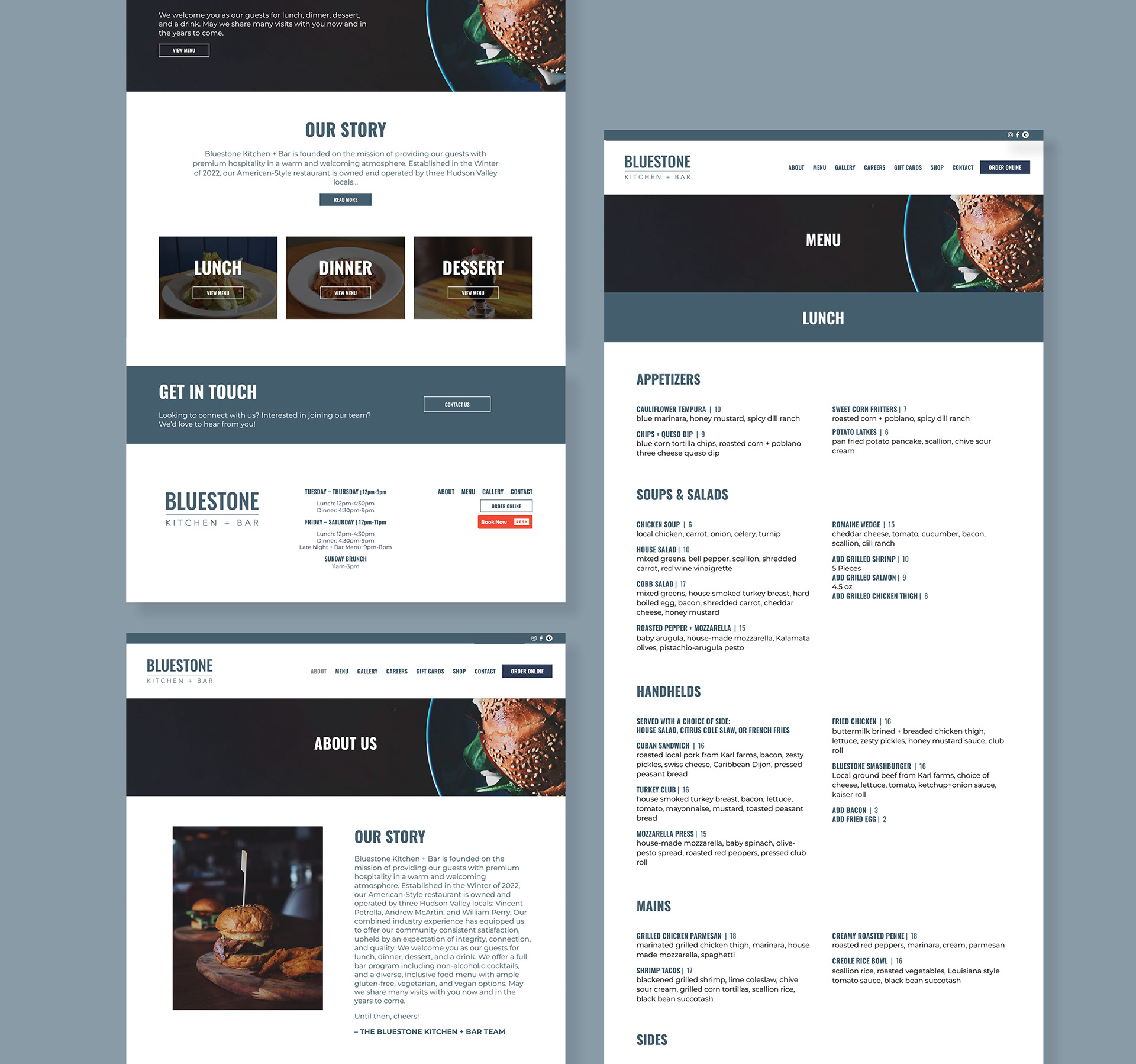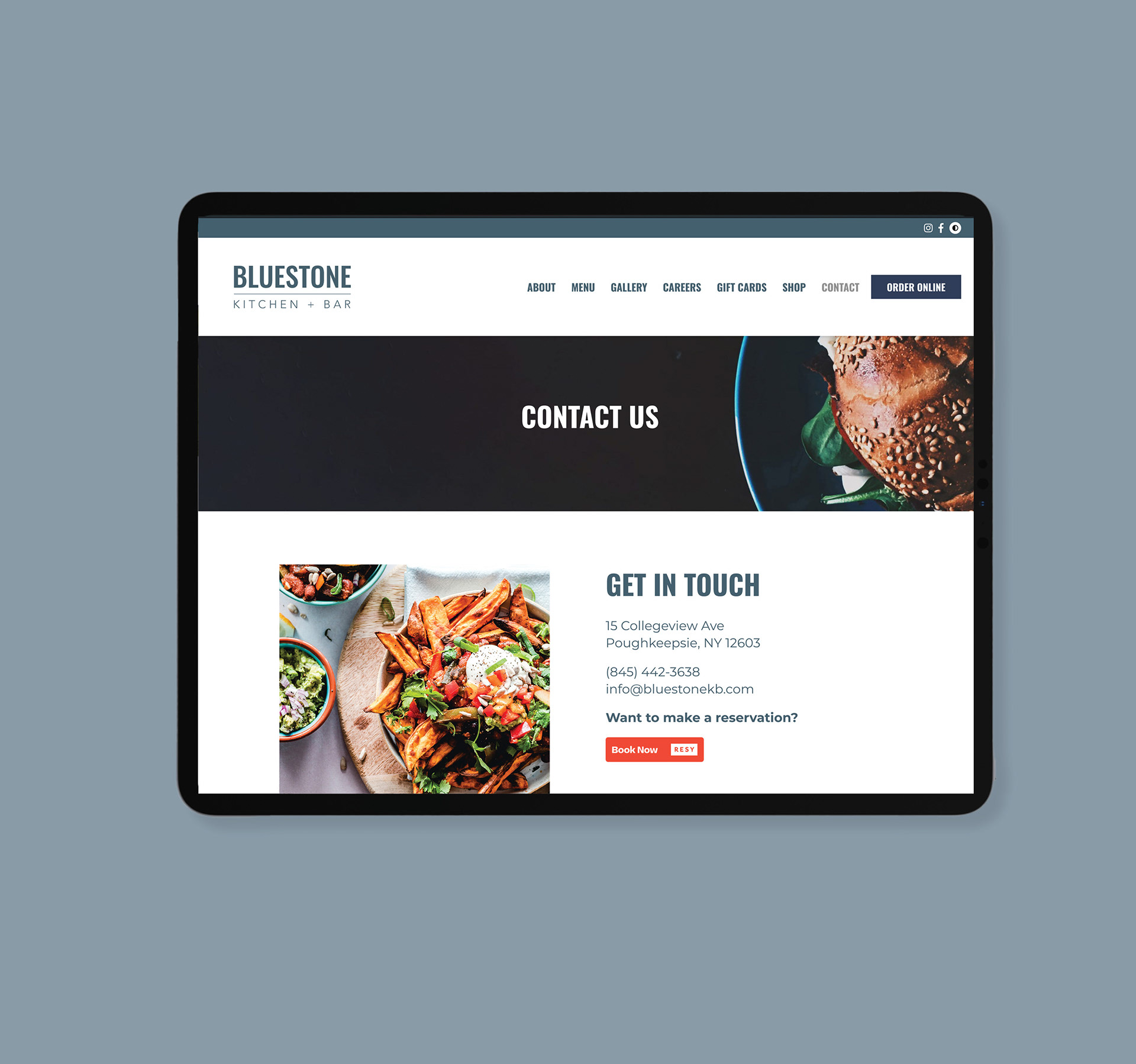 Gift cards, Shirts, and labels were also created for the restaurant.
This project was created and completed while employed as a Graphic Designer at Katy Dwyer Design.