​​​​​​​
PRINCIPLES OF ANIMATION & PRINCIPLES OF USER INTERFACE DESIGN
For this project, a client requested a presentation with 4 representations of the 12 principles of animation & 4 representations of the 12 principles of UI Design.  
Initial style concepts for the presentation were created in order to grasp what the animation could look and feel like. The design of the presentation had to be exciting, but not distracting. 
Final Storyboard Sequence 
For the final sequence style board 2 was implemented as a design. The teal, blue and grey were clean and fresh for the presentation.
Futura type specimen animation. The animation features information such as the type designer, year it was created, it's various weights, where it was created & why Paul Renner created Futura.
Various visual styles were explored to see how the animation could look and feel. The red color palette was used as a modern feeling design, while the pink palette was an experimentation with a softer palette. Style board 1 was chosen as the final style because it was clean, exciting, and simple like the typeface Futura.
Initial storyboard sketches
Creation of analog sketches for the entire animation was a crucial step in bridging the visual style with movements and transitions for the complete animation.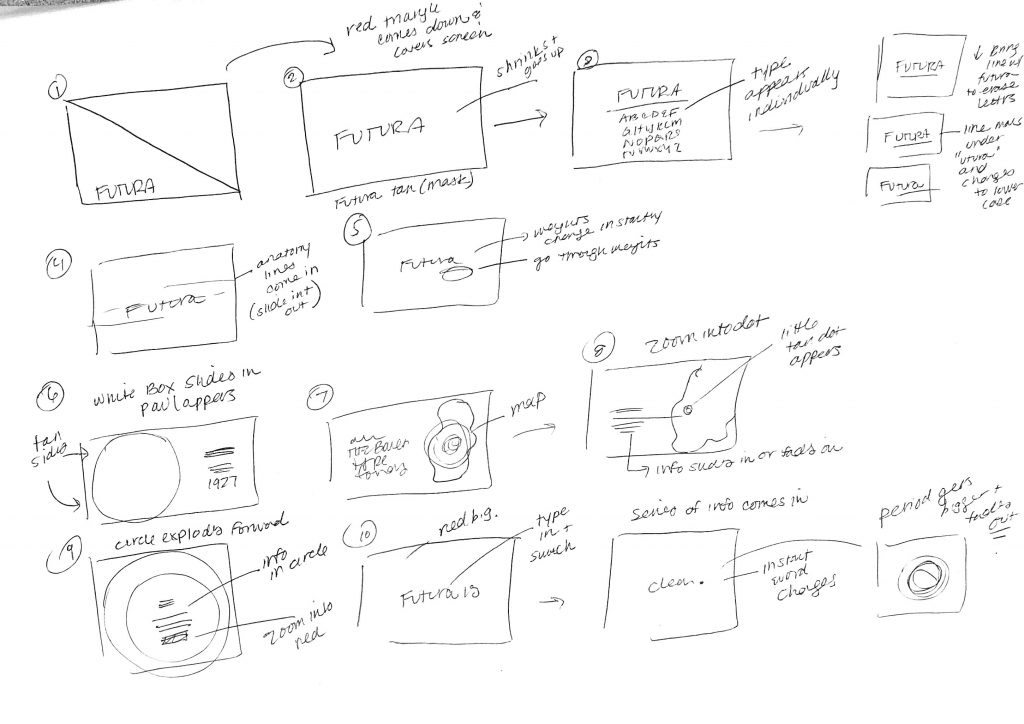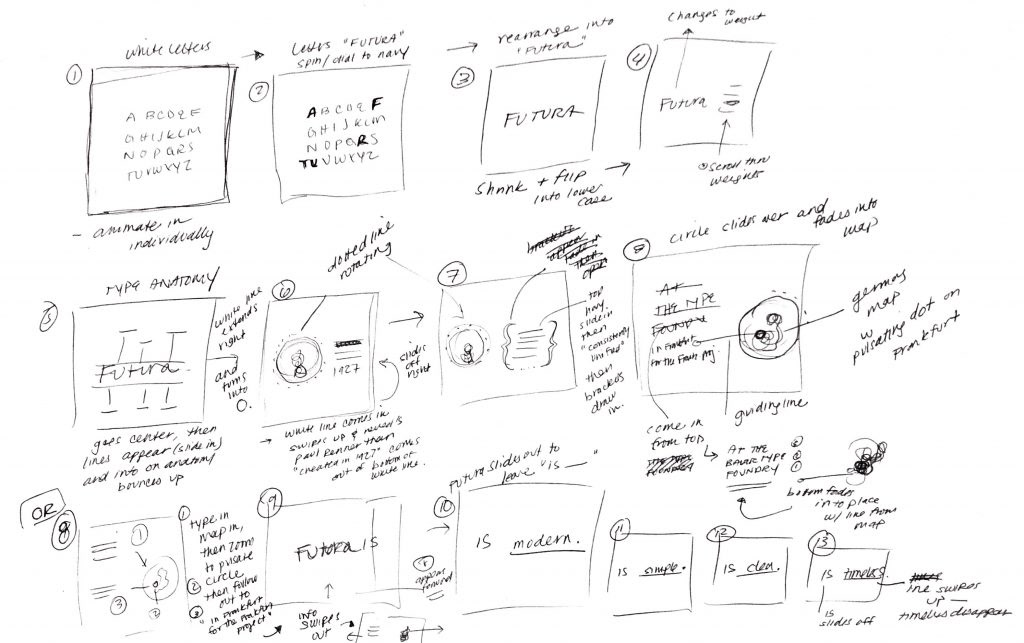 Final Storyboard sequence for animation
RE-IMAGINED TITLE SEQUENCE
Reimagined title sequence for the series television series The Walking Dead.
The first style tile best represents the song (Lead Me Home by Jammie N. Commons) chosen for the animation. It has a heavier feel similar to the feeling that lingers in the show. The second tile has more of a punky look and connects more to The Walking Dead comic style.
Final storyboard sequence
For the final sequence, background images and videos were implemented to make the animation more dynamic. Photoshop was utilized to blend the images & videos into the textured blue background. The silhouettes in the darkness represent how season six ends. The theme in this entire series is "in the end WE ARE the walking dead". 
All Projects created in After Effects CC 2020