The client for this particular project was entering a new venture with a wine compliance business. They wanted to separate themselves from existing wine compliance businesses by using a personal inspiration: quilting. The client requested that the logo & brand reflect their love of quilting & knitting in some fashion along with vibrant colors. To do this, a quilt pattern was incorporated into the logo & used as a background pattern for elements in the website design.
In addition to using quilting as inspiration for the overall brand, the client requested a website that included imagery of the vineyards of the Finger Lakes located in Western New York along with imagery of the American flag since the business ships wines only throughout the United States. I utilized CSS to create responsive website design as well as customize details on the pages. This project was a great way to find a solution to translating a brand into a functioning and responsive Wordpress website.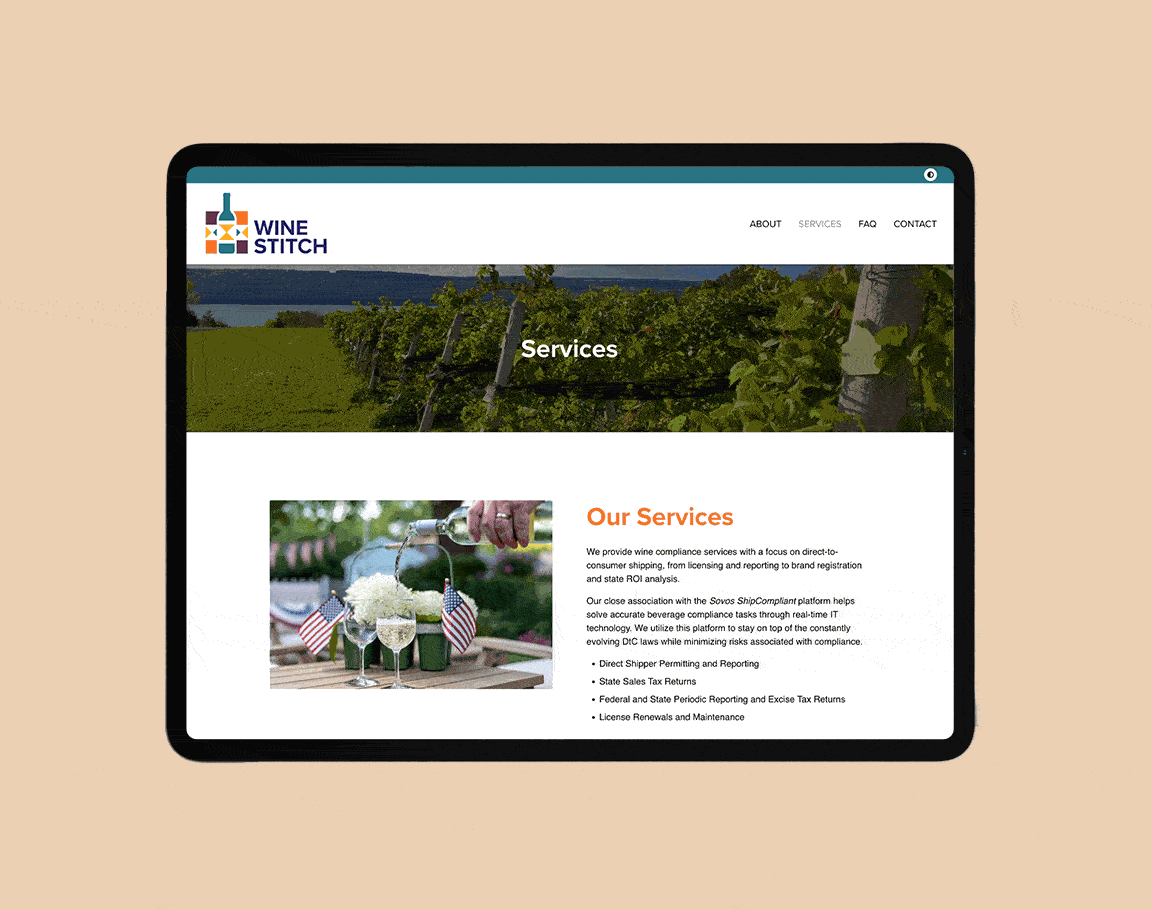 This project was created and completed while employed as a Graphic Designer at Katy Dwyer Design.