ANNUAL SUMMIT REBRANDING & WEBSITE 
This summit event is a three day national conference dedicated to young adults who are facing breast cancer. Typically, it is held as an in-person event, but due to the pandemic, it was held virtually in 2021 & 2022.  The summit offers workshops, key speakers, virtual hangouts, and other events that revolve around the needs of those impacted by breast cancer .
Deliverables: Custom Wordpress Website, Swag, & Brand Guidelines

The client requested that the look and feel of the brand should reflect the vibrancy in the non-profit. In other words, breast cancer is a somber, heartbreaking disease, but those who are effected can still connect and live
a joyful life. The client also wanted to communicate a sense of
power and authority. 
For this website, I worked with a developer to create a custom Wordpress website. I designed initial wireframes in Adobe XD and created a prototype that I then shared with the developer. With this site, there are many instances of breaking the grid. For instance, I used the layering of colored shapes & images in an offset manner as well as the silhouetting of people to create a more dynamic layout. I also utilized CSS to create a responsive design on desktop, tablet and mobile.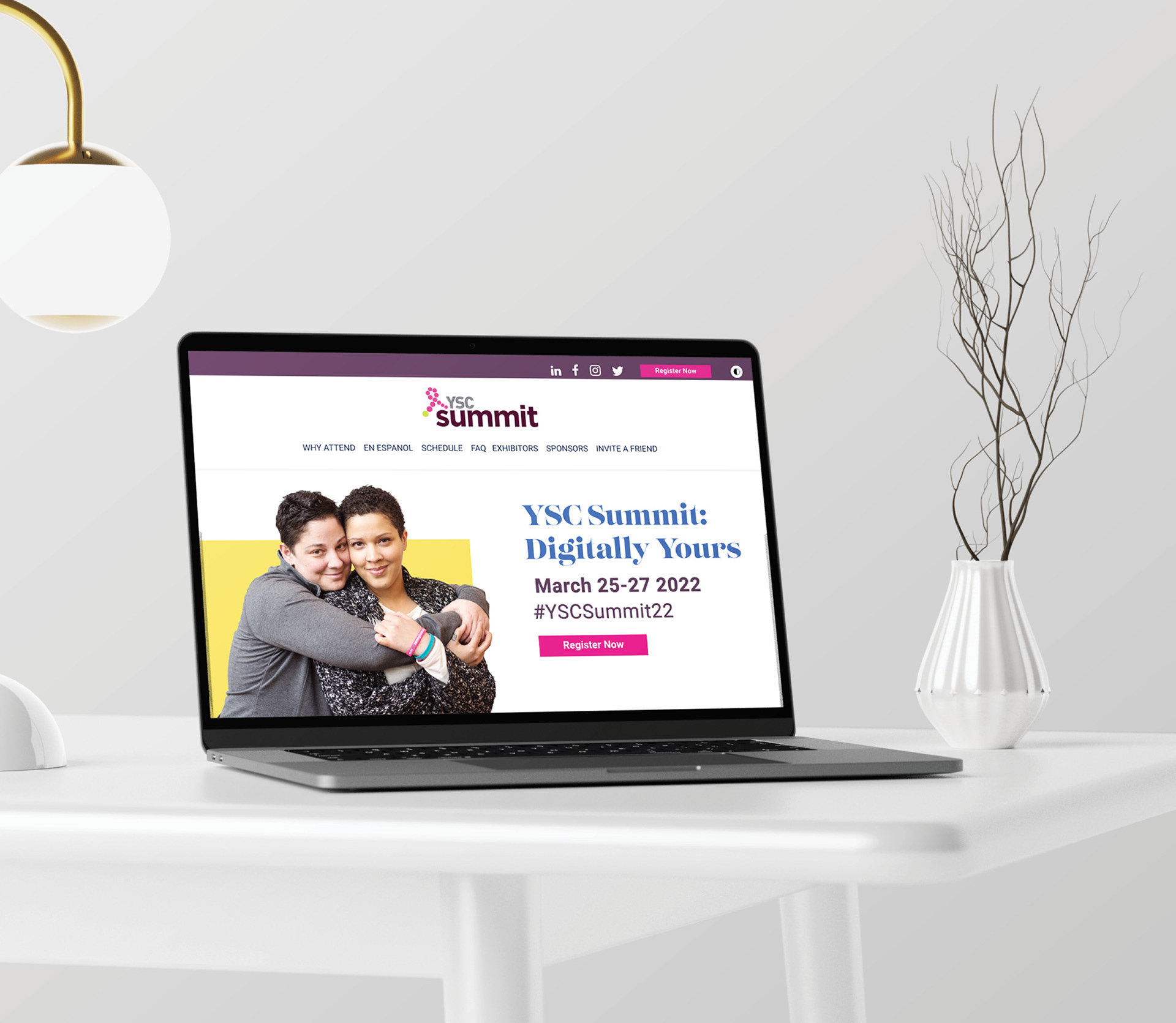 Branded elements such as postcard and sticker were created to be included in a care-package that the organization sent out to attendees.
This organization also hosts an annual 2 to 3-day charity bike riding event that helps provide funds for young adults facing breast cancer. The client requested that the designs surrounding this event be poppy, fun & light-hearted.
Deliverables:  Shirts, Socks, Sticker, Postcards, Flyers, Mug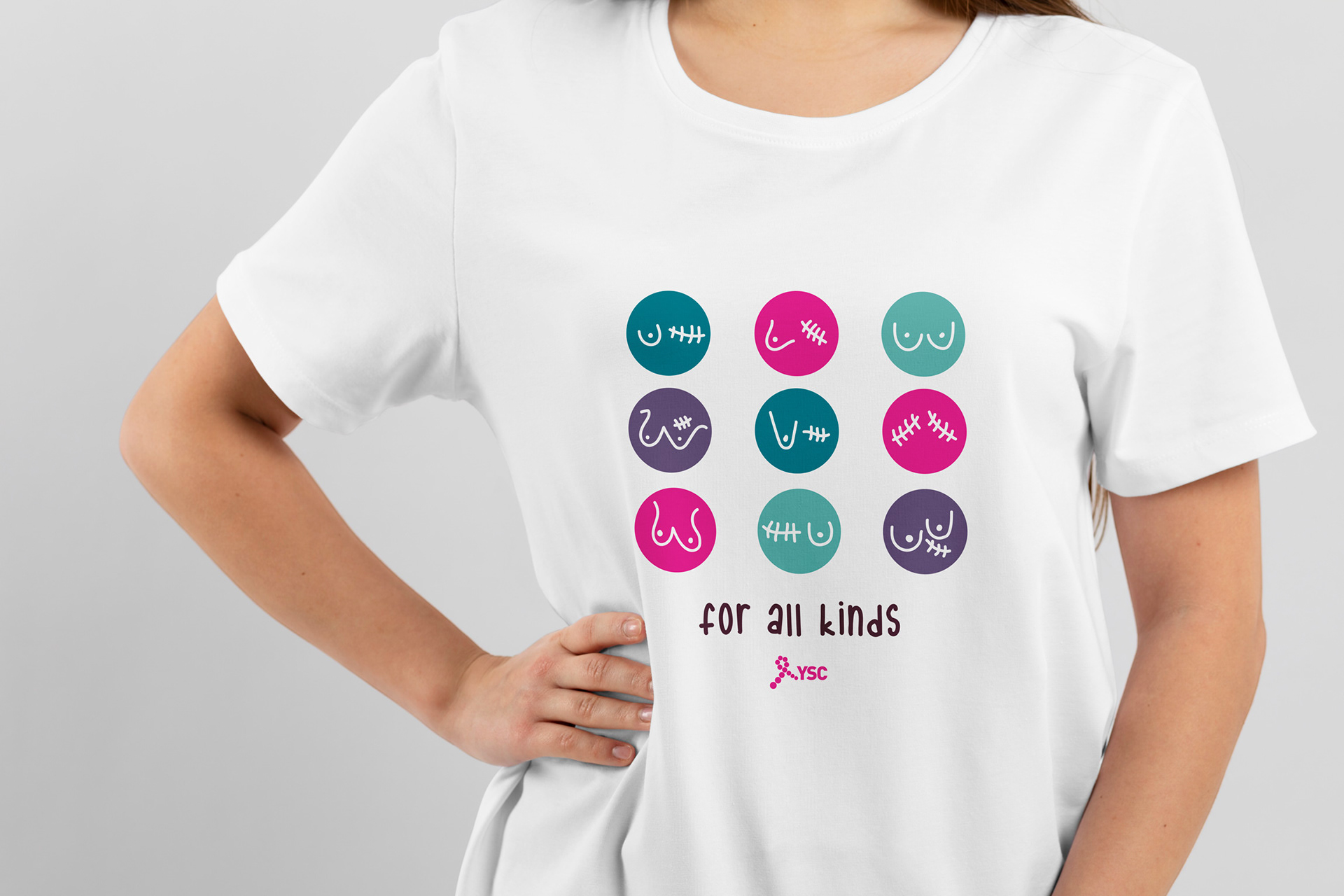 This project was created and completed while employed as a Graphic Designer at Katy Dwyer Design.