The client stated an interest in a logo that had a

"
Feel-Good kind of look with a medical twist" that featured either purple or green tones. For the final idea, an icon depicting a person was chosen that resembled someone laying over a massage table. A san serif typeface, Sofia Pro, was used to create a modern and inviting edge to this educational institution.
Logo Variation & Color Palette
With the final logo, a set of different logo layouts was created. In addition, a color palette was created that used the color teal which is uplifting, calming and academic in a sense. Pink was added to the palette to contrast the teal calm tone and create a colorful pop which plays out in display ads and web design.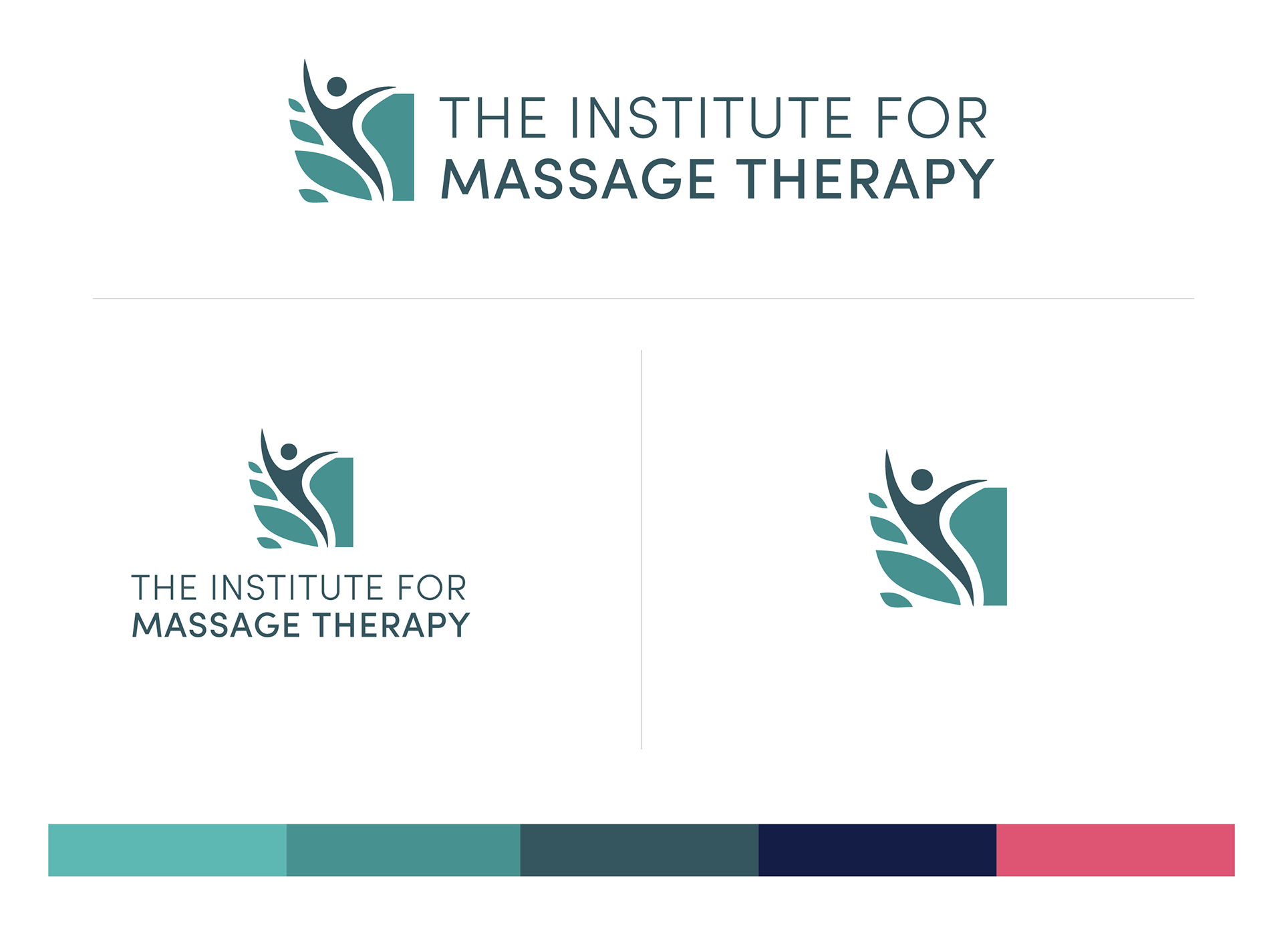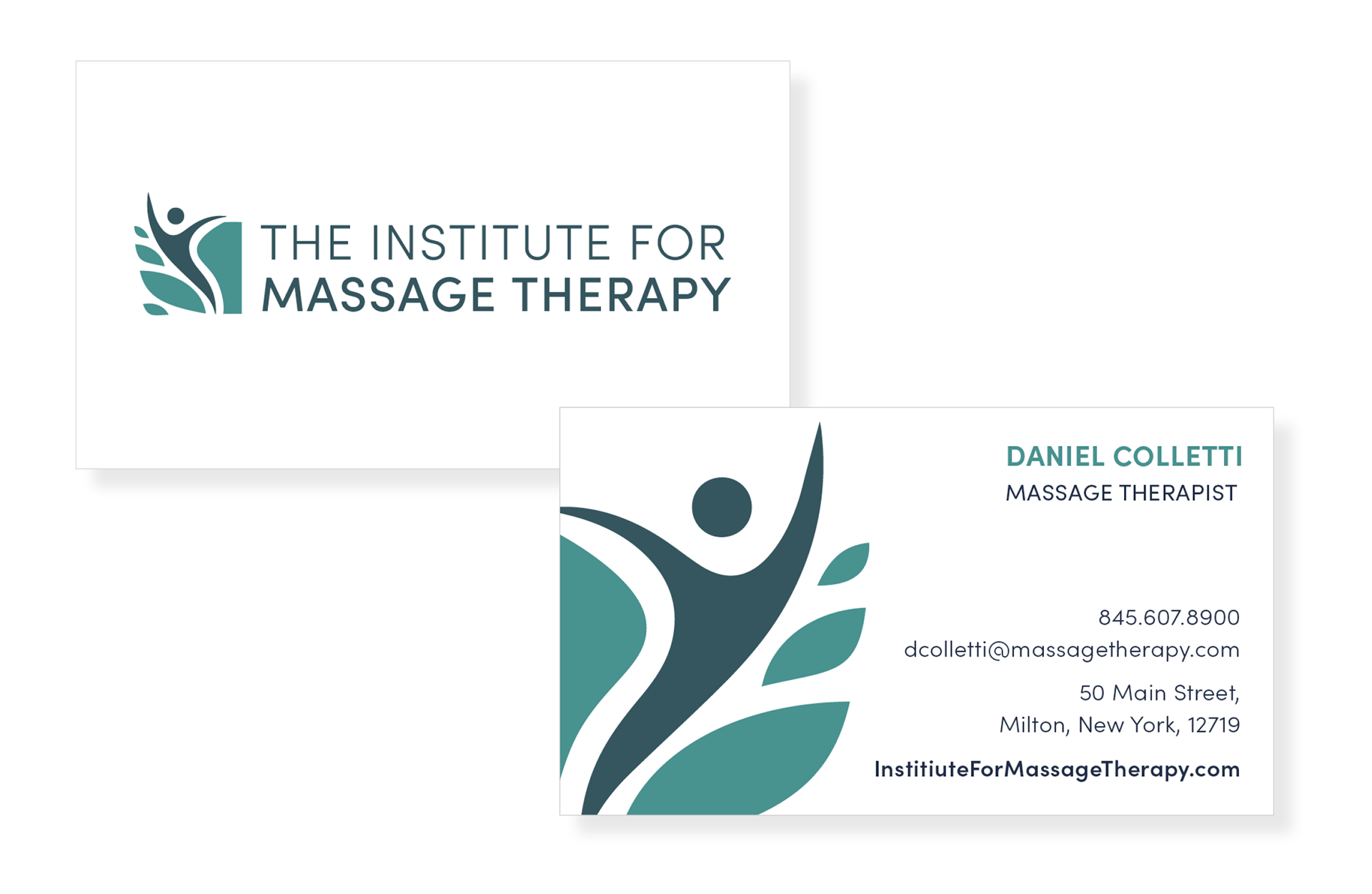 This proposal also features an "above-the-fold" website design. Unlike most education sites, this website proposes clean edges and navigation that will not frighten prospect students.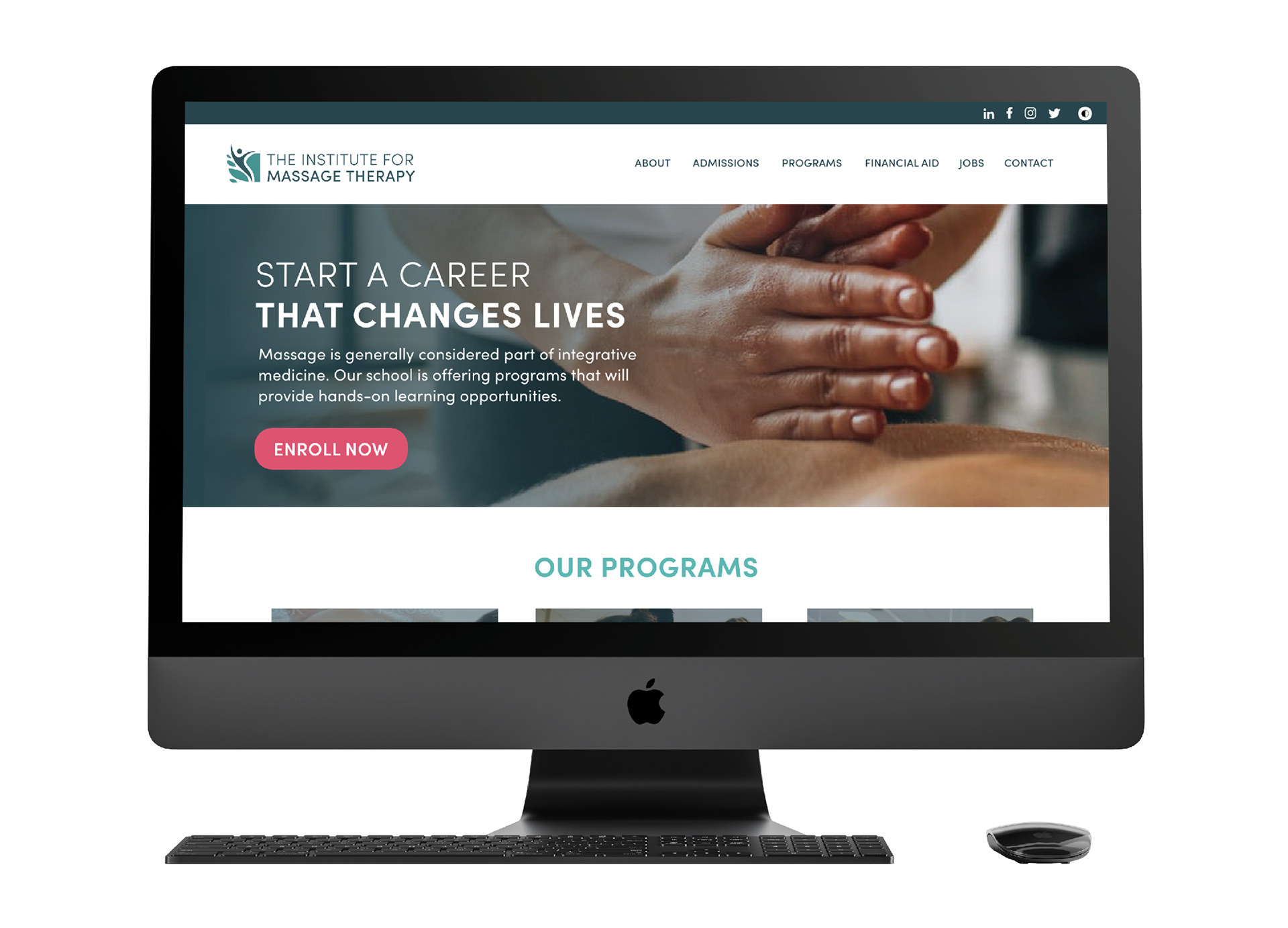 Display Ad & Social Media Proposals
For the Display ads and social media, the teal color palette is utilized as a gradient paired with color blocking. This was intended to create a sense of calmness and call to action simultaneously, The pop of pink is used here for a point of contrast in the display ads to catch viewers attention. The social media account would use images of students learning massage therapy, quotes from current students, and moments where sponsored ads can be utilized.