Responsive mobile design was an important component in addition for the Azores website. Website banner ads and instagram sponsored ads were also created to endorse the brand and entice people to travel to the Azores Islands.
At first, an analog sitemap was drawn out and structured with sticky notes. Then, the sitemap was digitized. This process solidified how pages would be organized and how content would flow on the site. These things helped create a solid base to work off of before designing lo-fi wireframes.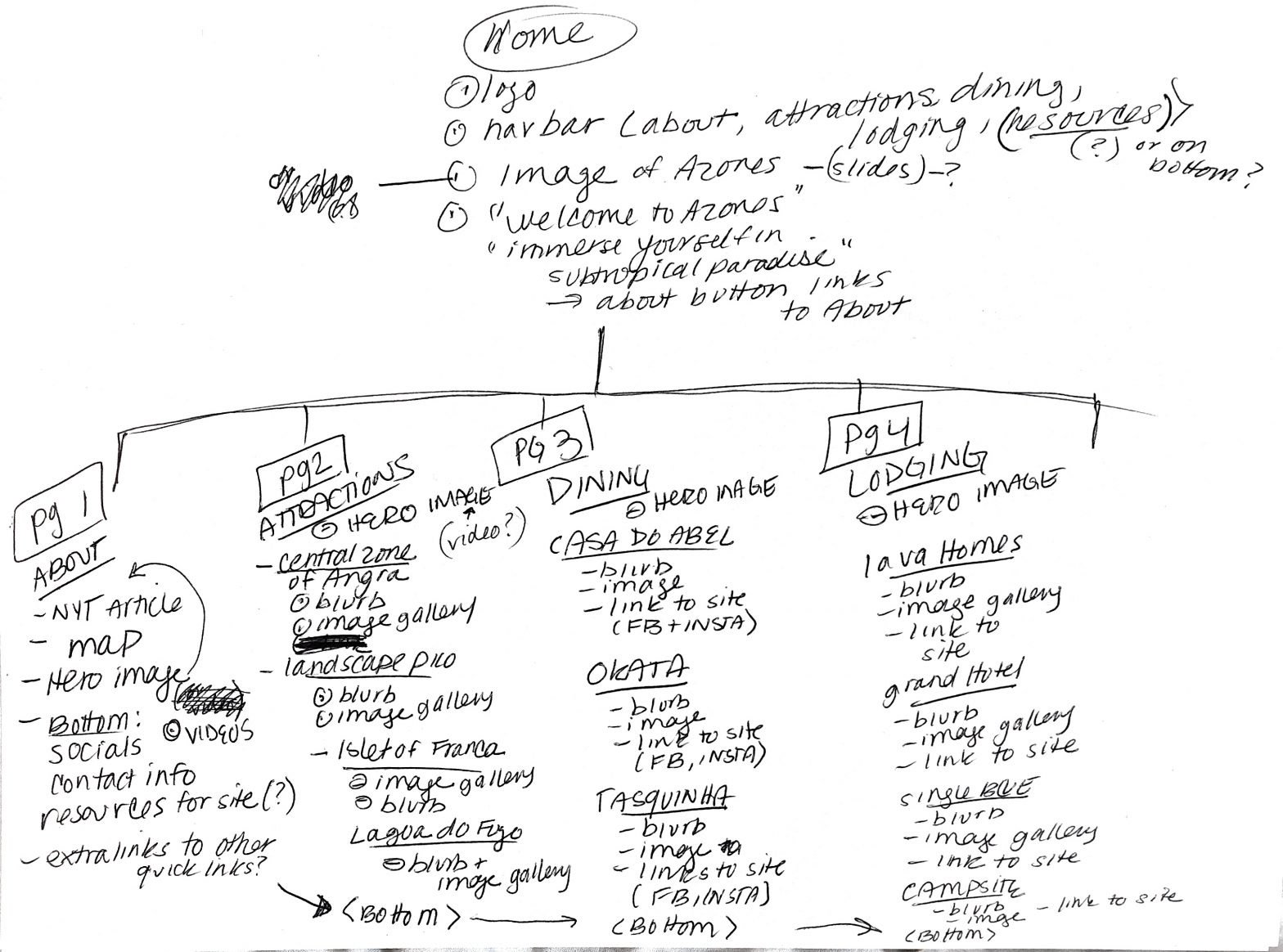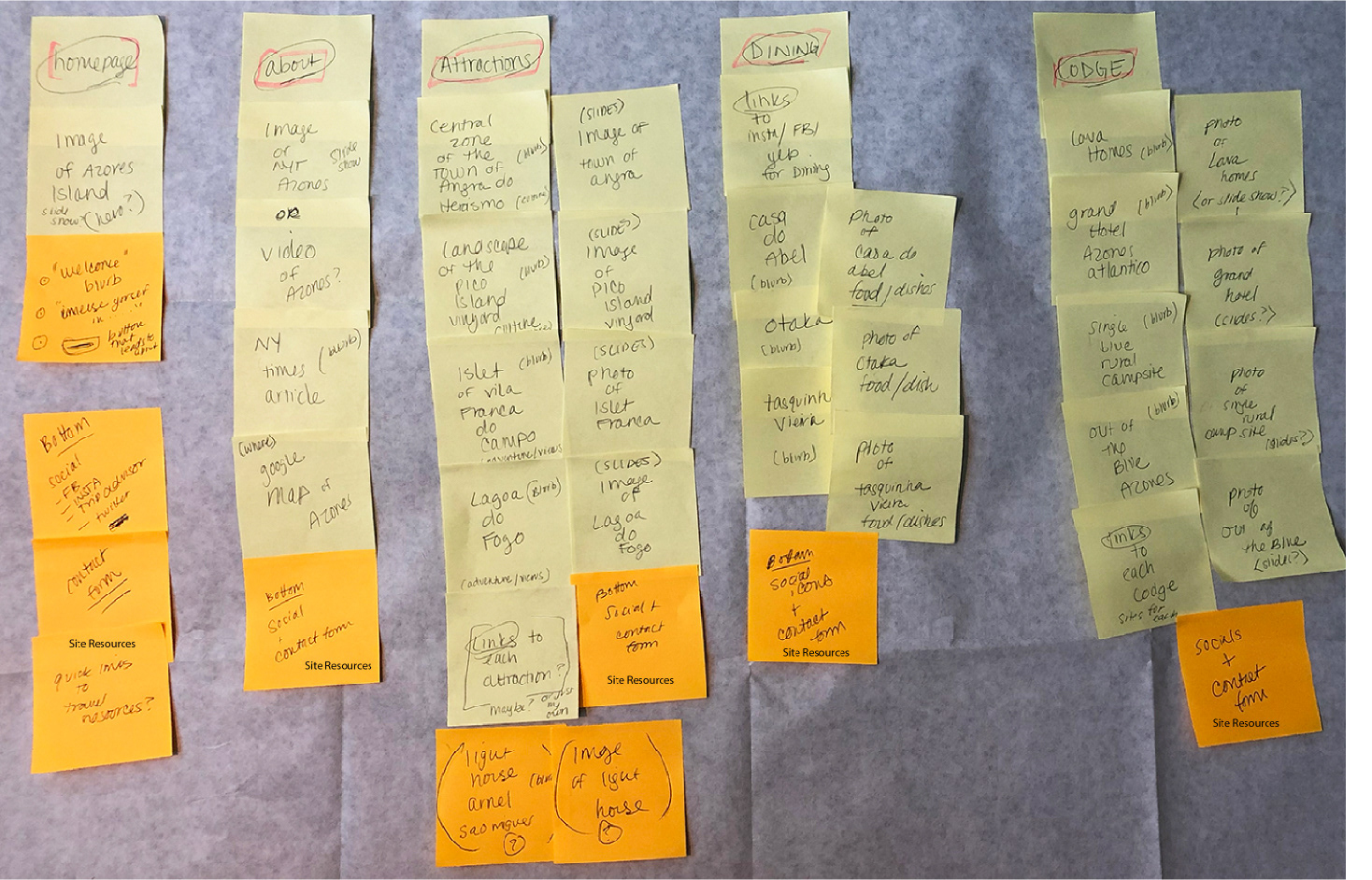 As a part of the branding for the website, several mood boards were curated to define a visual direction. Several logo iterations were also created in order to create a distinct identity for the Azores islands. 
After branding was considered and refined, styles tiles were helpful with displaying possibilities of details such as color, typefaces, and imagery. These tiles helped place colors and type into context.